Wed 27 Jan 2010
Here are some quick pics from my first school event of 2010, namely six talks with the awesomely enthusiastic pupils of Market Bosworth High School, Leicestershire.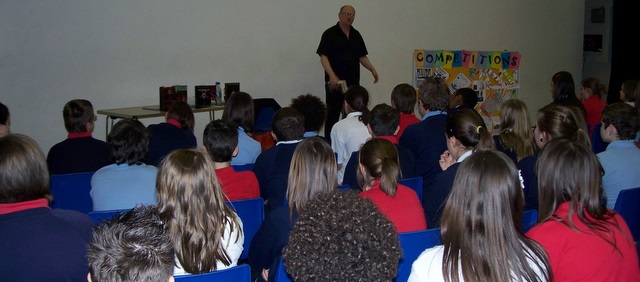 Here I am (above) getting into it. I'll have you know I had to leave my eyeballs charging all night to get that maniacal gleam.
Here, below, is one of the new star of the show. The book's not out 'til April – this is my only proof copy! – but by popular demand (a show of hands vote!) I read the opening scene of Crawlers at the end of session three.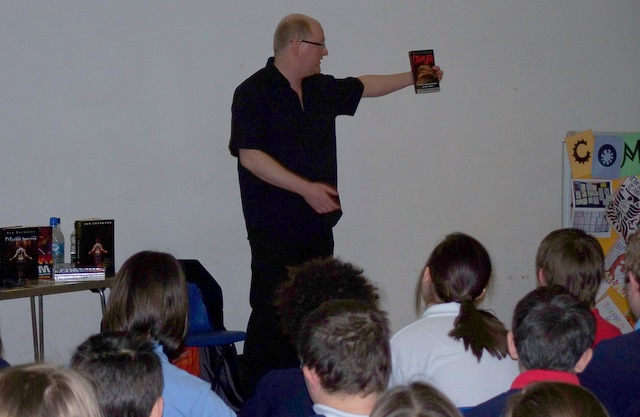 Here's a glimpse of post-talk signing frenzy. HEE HEE HEE!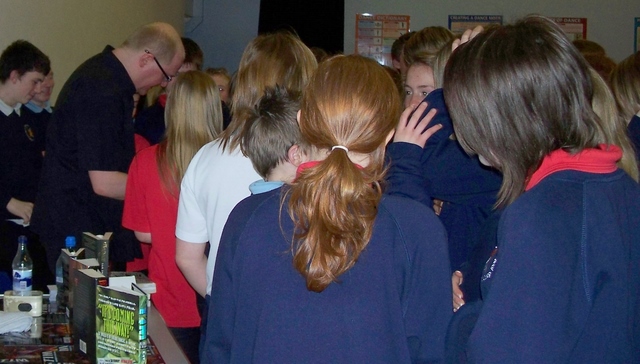 …And this next pic gives you a pretty good idea of what a kick a terrific school visit like this tends to give me.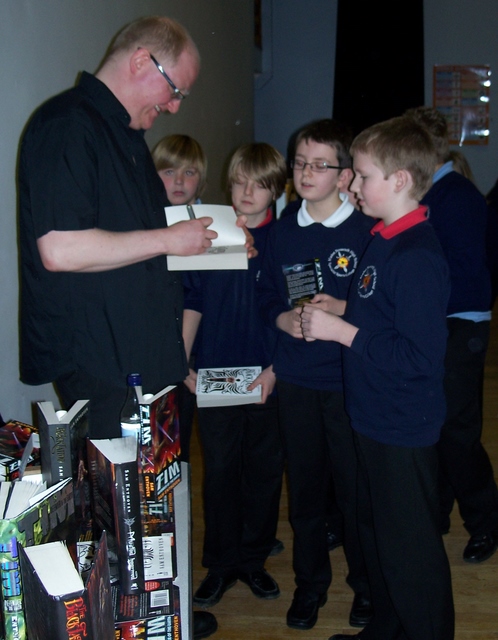 A massive THANK YOU to everyone I met and spoke to today. Roll on tomorrow! 😀
--------------------------
Comments? Suggestions? Questions? Me and THE WEBSPHINX would love to hear from you! Drop us a line at the
Tim, Defender of the Earth Guestbook
for current or
Tim
stuff, or
The Black Tattoo Guestbook
for
Black Tat
stuff. First (or demon-!) names only, please. 😉