Sat 13 Mar 2010
Well, here we are at the end of the Tim blog. For more than two years now this page has been the go-to place for the latest on my writing adventures, but now it's time to up sticks and move on to Phase Three of My Sinister Masterplan to Conquer the Universe!
From now on, if you want to know what I'm up to the place to find out is the News Page for my third published book, CRAWLERS.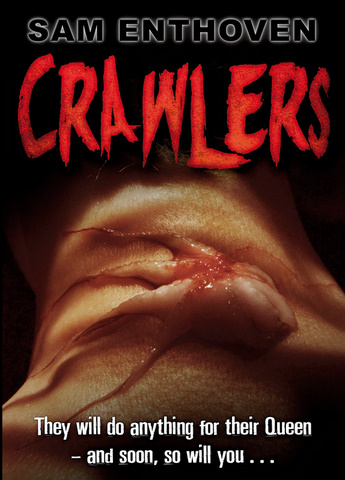 As with the site for The Black Tattoo, this site for Tim, Defender of the Earth will remain live for the forseeable future. Feel free to drop me a line on the Guestbook, or send artwork via the Reader Art Page.
Meanwhile, Thank you. Yes, you, reading this! Having people come and find me on the internet – let alone getting in touch to say kind things about my work – is, I think, one of the absolute best bits of being a writer. So: Thank you. 😀
Now: On with the sinister masterplan!
All best wishes,
Sam
--------------------------
Comments? Suggestions? Questions? Me and THE WEBSPHINX would love to hear from you! Drop us a line at the
Tim, Defender of the Earth Guestbook
for current or
Tim
stuff, or
The Black Tattoo Guestbook
for
Black Tat
stuff. First (or demon-!) names only, please. 😉