Mon 24 Aug 2009
TWO amazing pieces of Black Tat Reader Art today.
First up, here's Iain from Johannesburg, who followed up some cracking questions in the Black Tat Guestbook last week with this awesome manga-style image: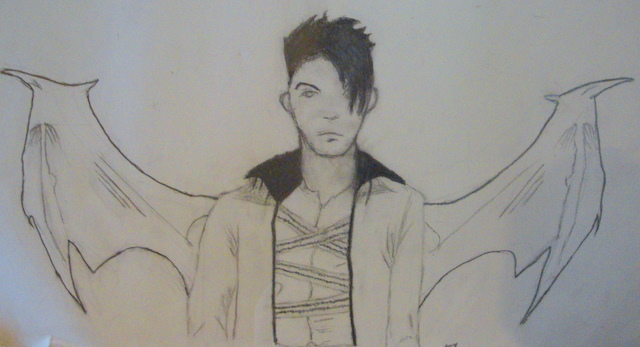 This is a depiction of Charlie. I decided to be subtle with his evil look and that's why instead of him having the Scourge dripping off him, he has sinister looking wings. He has an "emo fringe" to illustrate the pent up emotions that Charlie has. His clothes are sleek and stylish as described in the book. Hope you like it. Iain
…And here is the final, finished version of this stunning pic by Ali from Illinois: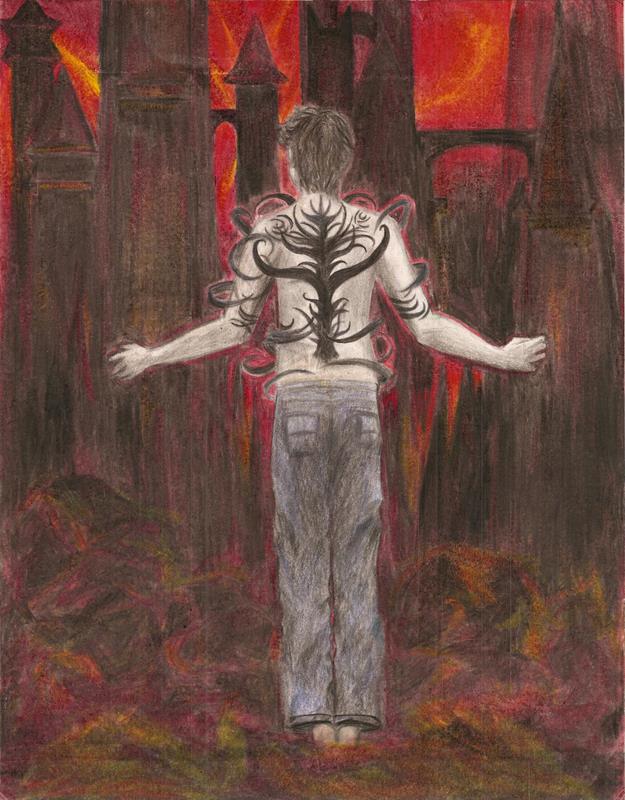 Seeing beautiful art like this being made out of things from my stories is an absolute joy. Thank you, Iain and Ali! And if anyone else reading this feels like creating something and sending it in, then please, be my guest.
PS: Over on Trapped By Monsters I've just put up a short post about one of my very favourite books EVER, namely Momo by Michael Ende. Take a look.
--------------------------
Comments? Suggestions? Questions? Me and THE WEBSPHINX would love to hear from you! Drop us a line at the
Tim, Defender of the Earth Guestbook
for current or
Tim
stuff, or
The Black Tattoo Guestbook
for
Black Tat
stuff. First (or demon-!) names only, please. 😉