Fri 3 Jul 2009
Here are some pics from today's delightful visit to Tollgate Primary School.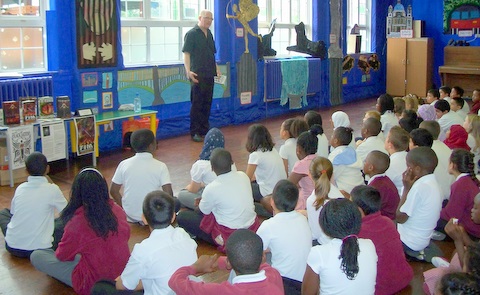 I spoke to Tollgate's Years 4, 5 and 6 – so this was the youngest audience I've met so far. But that seemed to make no difference whatsoever to the depth and sophistication of their questions, which flew thick and fast from the start. Hope my replies were as good! 😀
Here's a pic from the signing session afterwards…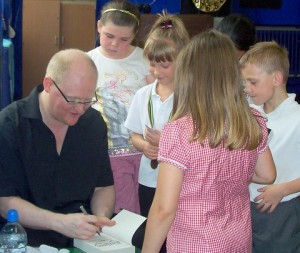 And here's a pic that makes me very, very happy…! 😀
I was enormously impressed by Tollgate. Its staff and students alike are wonderfully enthusiastic, and clearly deeply dedicated to their work together. A big thank you to John from the fantastic Newham Bookshop for supplying the books, but an especially massive thank you to anyone from Tollgate who happens to be reading this. You have a terrific school, and visiting was a pleasure.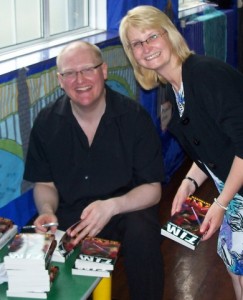 PS: This is probably going to be my last blog post before the end of Phase Three, Draft Three. See you on the other side! 😉
--------------------------
Comments? Suggestions? Questions? Me and THE WEBSPHINX would love to hear from you! Drop us a line at the
Tim, Defender of the Earth Guestbook
for current or
Tim
stuff, or
The Black Tattoo Guestbook
for
Black Tat
stuff. First (or demon-!) names only, please. 😉